Irrigation designed, installed and maintained for conservation and efficiency.
From buckets to canals, and aqueducts to modern automatic underground systems, the practice of irrigation has been continuously improved upon for thousands of years. Through irrigation, we have the ability to nurture plants in arid climates and sandy soils that would otherwise not sustain life. With this ability comes the responsibility to properly manage such an important resource through efficient design, competent installation, and continued maintenance. Singing Hills has Landscape Industry Certified personnel on our experienced team of professionals that can guide you through this process.

IRRIGATION SERVICES
Installation/Renovation of Commercial & Residential Irrigation Systems
Our experienced crews have installed hundreds of irrigation systems ranging from Residential renovations to new large scale Commercial systems.
Irrigation Audits & Assessments
Significant water savings may only be an Irrigation Audit away. By evaluating an existing system we can identify strengths and weaknesses that can positively and quickly affect water usage and the health of your landscape.
Activation and Winterization
At the beginning and end of the growing season our qualified technicians can take care of your irrigation system by properly preparing it for winter and by evaluating and tuning it up in spring.
Irrigation System Troubleshooting & Repair
Knowing what is going on underground or troubleshooting complicated components can often be difficult but our experienced techs can identify and repair your malfunctioning system.
Water Conservation Technology
ET controllers
Soil moisture sensors
Rain sensors
High-efficiency heads and nozzles
Central Controllers
Enrollment in municipal rebate programs
Project Highlights
Aurora Public Schools - District Wide
This district-wide, award-winning project performed in 2004 included:
Installation of flow sensors to monitor and notify of leaks and problems
Updating existing controllers to include Internet-based communications to a central terminal

Replacement of outdated and malfunctioning valves
Replacement and adjustment of spacing on thousands of sprinkler heads
Because of these improvements the District was able to add almost 2,000,000 square feet of turf in new projects without increasing the volume of water needed. That's more than 45 acres of new school grounds with no additional water!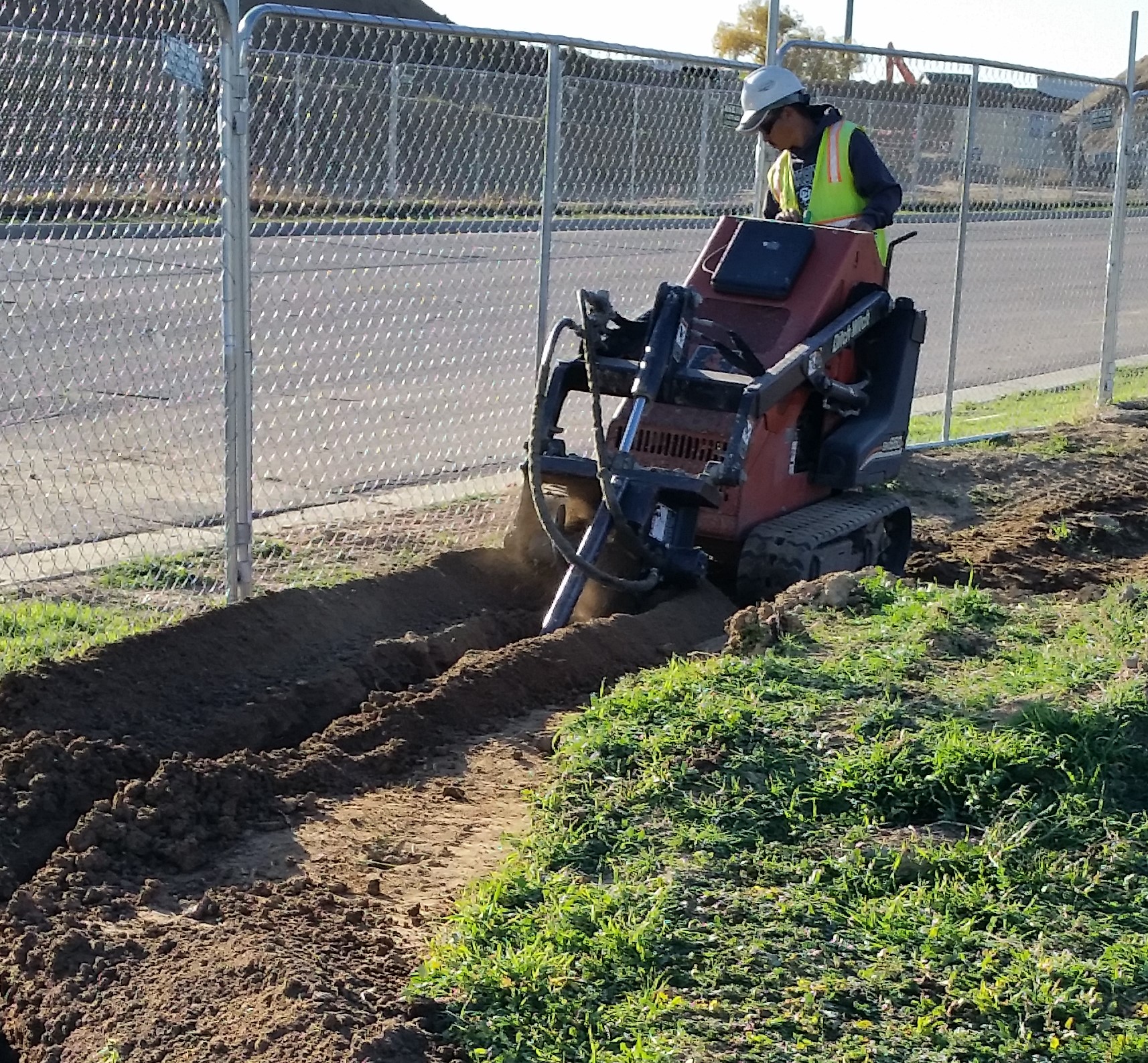 Use the Links Below to see our other services.