Serving Commercial Clients all Year
Before snow ever begins to fall our crews are preparing to keep your site safe and accessible. Through our extensive planning, high level of detail and our prompt response to weather events we serve our clients by being ready for whatever Winter (or Spring or Fall) blows our way.

SNOW & ICE MANAGEMENT
We perform snow management services for a wide range of properties that include 24 hour facilities, residences, medical facilities and much more. Our crews use a variety of tools including spreaders, plows, mini skids and other equipment to professionally manage snow and ice in a timely manner.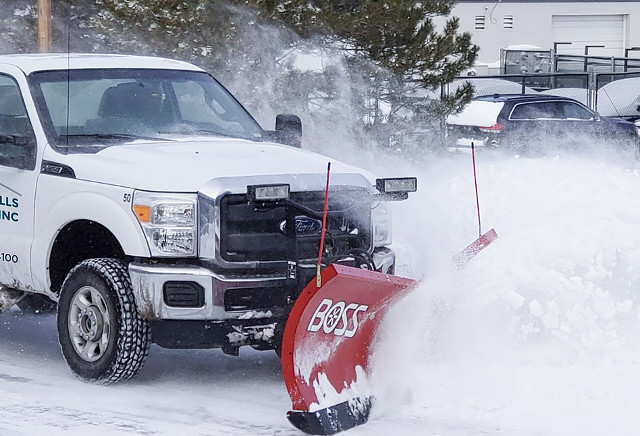 FAQ
Do you accept new clients for Snow and Ice Management?
We serve primarily our year-round maintenance customers. However, there are times when we have capacity on one of our routes and can add a "snow-only" client.
Snow melts quickly in Colorado. Why should I pay to have it taken care of when the sun will do it by next week?
How quickly after a storm can I expect my property to be completed?
Use the Links Below to see our other services.