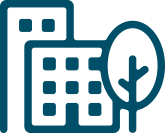 Crew:
Martin S, Jose Luis M, Pedro L, Javier M & Carlos A
Mosley P-8 is an Aurora Public School, sitting on a 16-acre site. Singing Hills worked with JHL Constructors on the project. In spite of inclement weather and delayed start dates this project was installed on time and under budget. Playing fields, large scale irrigation and extensive planting beds combine to create a landscape that assists in fostering the learning environment.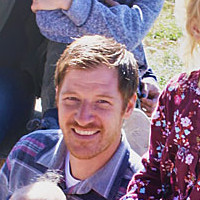 PROJECT MANAGER
"The large project included a 4" irrigation mainline,a Toro Sentinel two-wire control system connected to a central control system via radio and Wi-Fi, ductile iron fittings, extensive plantings, large cobble placement, sod, and native seed reclamation.
Like most projects of this size and scope, some difficulties arose from scheduling. A long winter and rainy spring compressed the landscape schedule significantly. Muddy conditions delayed other subs, causing a chain reaction that impacted our ability to start when scheduled.
Through communication and collaboration with JHL, other subs, and APS, we adjusted the schedule while maintaining high quality standards. Additional crews and long hours were necessary, but the site was successfully ready for the school's Grand Opening."