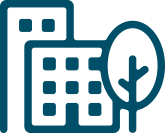 Crew:
Martin S, Pedro L, Gera S, & Esteban L
This extensive project involved major landscape renovations throughout the hospital parking lots and entry area. It was essential that the hospital continue to operate unimpeded throughout each phase of the work. Large amounts of existing soil and gravel needed to be exported and new planting media imported in order to meet new grades and improve plant health. The hightest level of coordination between Hospital Operations, the City of Boulder, the General Contractor, and the Landscape Architect was required.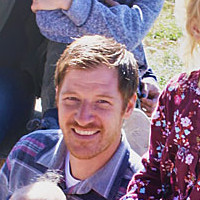 PROJECT MANAGER
"The Boulder Hospital project was a multi-phase enhancement project for the hospital parking lots accomplished in conjunction with Golden Triangle Construction. The project required heavy equipment, traffic control and pedestrian protection, extensive planting prep and diligent plant placement to match the Architect's expectations. Over the three phases of work, Singing Hills removed over 1,000 cubic yards of poor quality soil/gravel and planted more than one hundred trees and thousands of shrubs.
Weekly meetings between the Client, Architect, and Singing Hills allowed for quality assurance, schedule updates, and issues to be addressed. Concerns over existing irrigation were investigated and documented, and solutions were proposed and priced to allow the client to make wise decisions. Ground water become a major concern in the second and third phase, risking the survival of new plantings. Solutions were Implemented to minimize the water's impact on plant material for the least cost impact on the client. The crew adjusted their work areas to avoid problems with the constant car and pedestrian traffic. The completion of the third and final phase of the project showcased the diligent efforts of the Singing Hills team!"