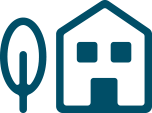 Crew:
David Jr, David Sr, Will S, & Gonzalo L
This beautiful historic home was somewhat compromised by a large rotting deck on the rear of the house. Through the installation of a sequence of raised patios using reclaimed brick and stone, the outdoor living space became a prime location for entertaining guests all while remaining true to the history and architecture of the house. Singing Hills has developed sources of historical material to keep authenticity a part of upgraded and functional outdoor living spaces.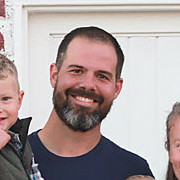 DIVISION MANAGER - CONSTRUCTION
"A difficult obstacle on this project was that the new patio sequence interfered with the existing overhead electrical service line. Through extensive coordination between the electrical subcontractor, public utility company and Singing Hills we were able to reroute the line underground. Also the diligent selection of materials on this project (natural stone, clay pavers, recycled architectural brick and tropical hardwood) resulted in a outdoor living space that merged harmoniously with this stately home. "