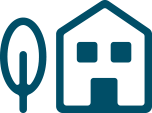 Kearney St. Colonial Revival
Crew:
Adrian C, Esteban C & Rigo L
This project transformed a small, dark, mostly unusable rear yard into an open lush garden area, perfect for family meals, outdoor movies and hosting other garden aficionados.  The front yard, originally consisting of mainly turf and a very large Spruce, was overhauled to reduce the turf, impeccably integrate with the classical architecture of the house and emphasis the client's love of gardening.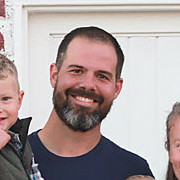 DIVISION MANAGER - CONSTRUCTION
"The attention to detail by the Landscape Architect, the Homeowners and the Crew combined with solid craftsmanship and an exceptional design resulted in this superb example of a landscape that merges seamlessly with a charming home."